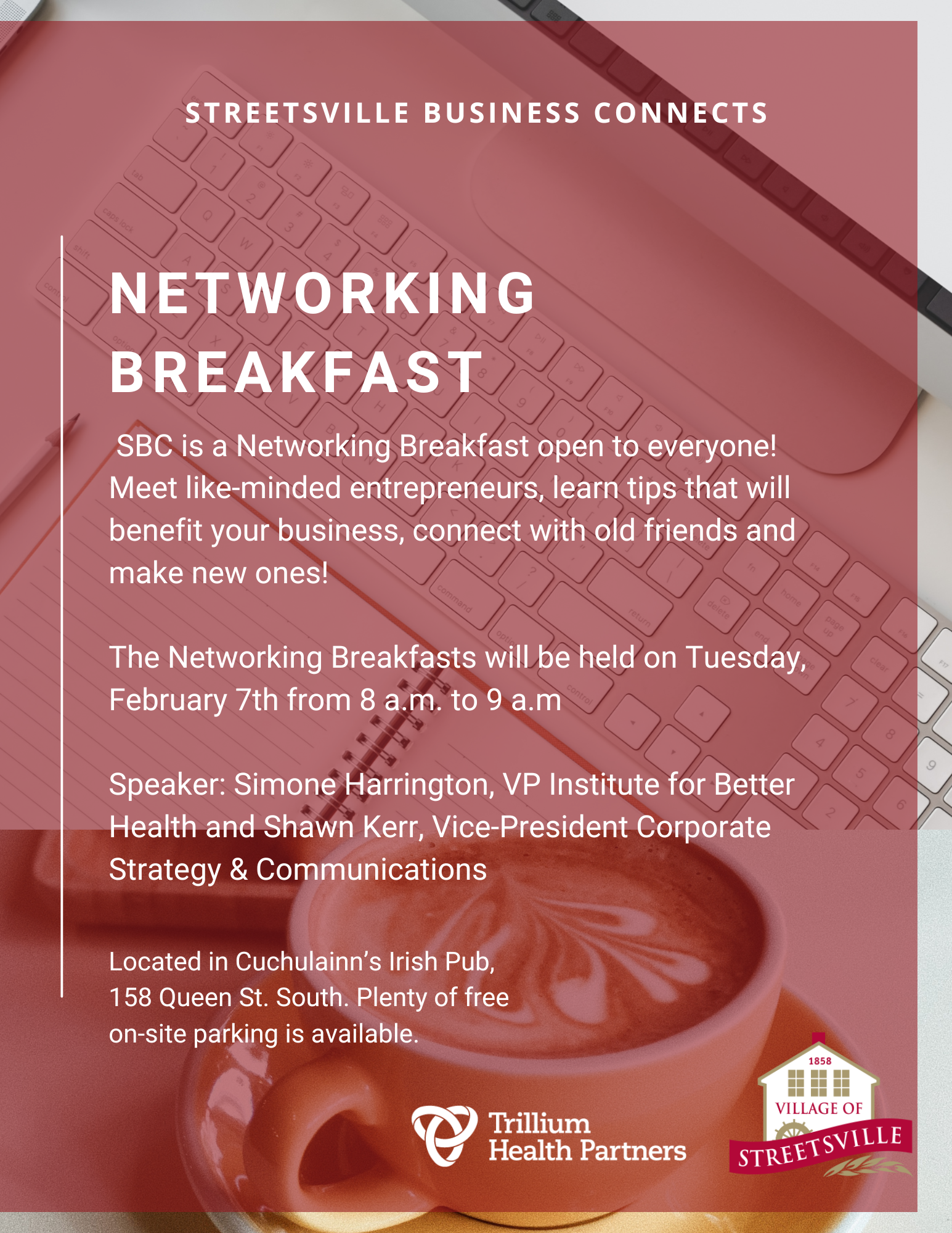 Streetsville Business Connects: February Networking Breakfast
SBC is a Networking Breakfast open to everyone! Meet like-minded entrepreneurs, learn tips that will benefit your business, connect with old friends and make new ones!
The Networking Breakfasts will be held on the first Tuesday of each month from 8 a.m. to 9 a.m. Located in Cuchulainn's Irish Pub, 158 Queen St. South. Plenty of free on-site parking is available.
Topic: Trillium HealthWorks: Building a Stronger Community Together
Over the next 20 years, no hospital in Ontario will need more services than Trillium Health Partners.
To learn more about the hospital's plans to meet the health care needs of this growing and changing community, please join us for a conversation about Trillium HealthWorks – the largest health care redevelopment plan in Canadian history. We need your help to shape the future of health care in this community.
Speakers: Simone Harrington, VP Institute for Better Health and Shawn Kerr, Vice-President Corporate Strategy & Communications , Mississauga Hospital.