Female Entrepreneurs of Streetsville
The month of March features the highly anticipated International Women's Day; a day that celebrates women's accomplishments and collective empowerment. Long gone are the days of patriarchy and this day is a testament to this phenomenon. From old to new entrepreneurs, they have all contributed to push the world forward through their passion in their respective businesses. As we continue to see a world that is more equal, we are proud to present you Streetsville's list of female entrepreneurs! 
Stephanie Urlando
Entrepreneur & Cookie Connoisseur  – Little Rose Cookie Co
Stephanie Urlando has been baking her whole life even in her earlier years, more specifically she has always loved baking cookies. But it was only when she posted them online did, she realize that this passion needed to be shared with others! Flashback to 2016, Stephanie was celebrating the anticipation of her second child with a baby shower and little did she know that this would be the beginning of her entrepreneurship journey. For party favors, she created cookies that she posted on her social media accounts that received positive feedback and overwhelming cookie requests!
Her journey in entrepreneurship started at a very young age of 6, when she wanted to have her own bike. Instead, of giving her the bike Stephanie's parents ingrained into her the value of hard work by making her earn it. They drove her door to door selling protein bars, until she had enough to buy the bike she wanted. At the moment, she thought this was silly but in hindsight this was a lesson she will always cherish. "I knew from the youngest age that I was going to be an entrepreneur, I had no idea what I was going to do. I have tried so many different avenues but the one thing I didn't try to do that I always loved, which was baking just fell on my lap" Stephanie says. This March she is slated to have her grand opening for Little Rose Cookie Co, a huge milestone for Stephanie and an inspiration to many! "I wanted it so bad that failing was not an option, I just did not give myself that option."
Come visit Stephanie's establishment Little Rose Cookie Co for yourself at 13 Main St for her grand opening on March 7th! Alternatively, you can view some of the amazing work she has done on her website littlerosecookieco.com or her Instagram @littlerosecookieco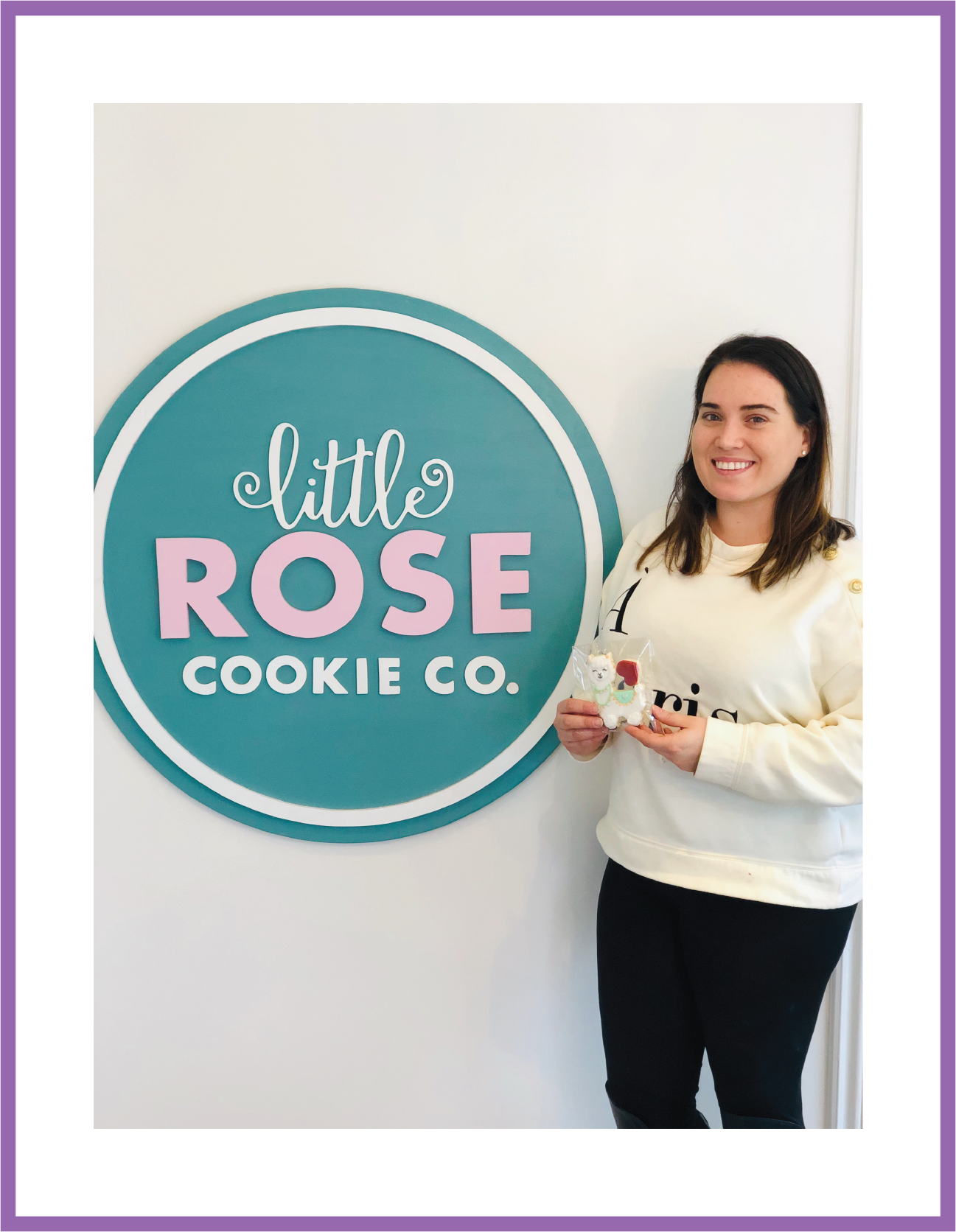 Karen Collins 
Irish Pub Owner & Guinness Lover – Cuchulainn's Irish Pub
Cuchulainn an Irish mythological demigod considered to be the greatest Celtic warrior hero of medieval Ireland. While Cuchulainn is a myth that remains only in stories, there is a legend that somewhere in Mississauga is an authentic Irish Pub that pours Guinness how it was meant to be poured. Here in Streetsville you can find Cuchulainn's Irish Pub delivering that promise of epic Guinness pours. Karen Collins has come a long way from working for someone else to working for herself at Cuchulainn's Irish Pub. For many years, Karen and her husband worked in the restaurant industry building the necessary knowledge and experience to one day open their very own bar.
Before the birth of Cuchulainn's Irish Pub, Karen was celebrating her brother in law's 40th birthday in Winchester Arms. Coincidentally, she grew up with the owner of the restaurant and asked if they wanted to sell the place; a perfect location fitting to what she was trying to build.  From there the rest is history. Since 2005, she has cemented herself in an industry that is predominantly male, never deterred by societal pressures and sticking to her passion. "Women in the pub business were unheard of, people would automatically think it was a gentleman that owned the pub but gone are those days." Karen says. "I am very proud that I own an Irish pub, I am and it's amazing that we're open for 15 years." This past February, Karen celebrated Cuchulainn's Irish Pub's 15th anniversary; a true testament to where a passion can take you.
Come visit Karen at Cuchulainn's Irish Pub for yourself at 158 Queen St S for St. Patrick's Day that is a month-long celebration! Alternatively, you can view what Cuchulainn's has to offer on her website cuchulainns.ca or her Instagram @cuchulainnspub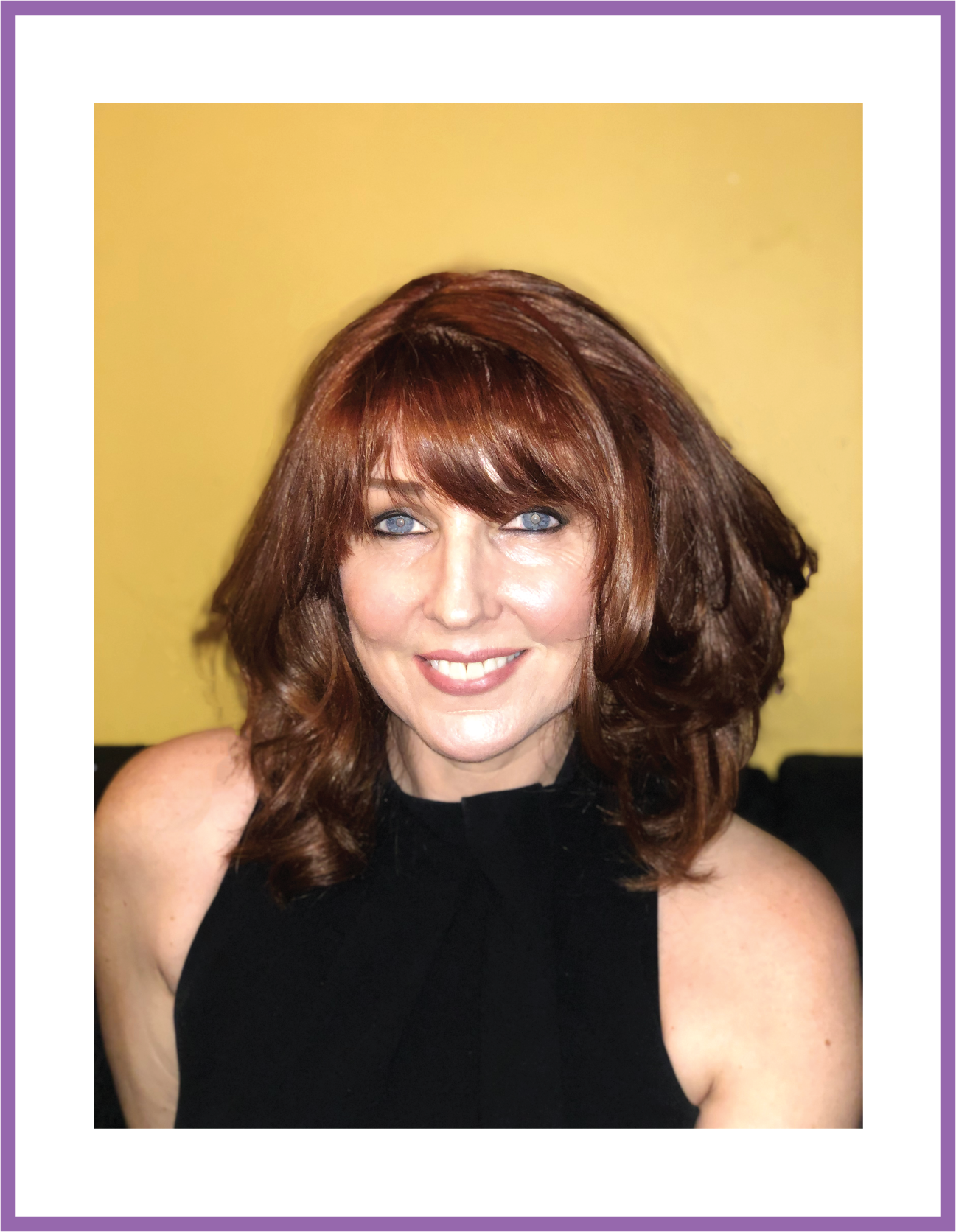 Nina Graham
Entrepreneur, Pastry Chef & Tea Enthusiast – The Tea Room
There are not a lot of traditions that remained the same over the decades but one thing that has stood the test of time is the culture of tea drinking. It in fact is the second most consumed liquid in the world, only behind water. "Tea has become very popular in the last few years, people have been more open to drinking tea and trying new things. A lot of first-timers want to see what we're all about" says Nina Graham, the current owner of The Tea Room for a little over 3 years.
Nina started her career in the restaurant industry when she was 16 and she has not looked back since. After accumulating years of experience working as a Chef and General Manager for different restaurants, she was approached by her first Pastry Chef and long-time mentor Melanie Howsam to go into a partnership with The Tea Room. Nina happily accepted and jump started her successful entrepreneurship journey; after Melanie's retirement Nina is now the proud sole owner of the business.
The Tea Room has been in operation for about 30 years, having gone through many different owners but keeping intact the integrity of the atmosphere. While they are highly regarded for their excellent tasting and variety of teas; this is not to take away from their scones which are famously known as some of the best in the industry!
One of the most important lessons that Nina can advise any striving entrepreneur regardless of the industry is "the most important thing are the people you surround yourself with, at the Tea Room we pride ourselves on ensuring that we run this place as if we are a family run business. Everyone is very close including our clientele," she emphasizes. "We treat you like you are coming into our home. This is a historical house built in the 1800s that you are feeling that you are coming into someone's home. I don't consider us a restaurant. We're a tea room which is totally different, we make sure that anyone that comes in here is part of the family." The relationships you foster as a business owner is one of a kind, much of Nina's and The Tea Room's success can be attributed to their dedication to building and valuing these relationships.
Stop by The Tea Room and say hello to Nina at 223 Queen St S! Make sure to follow them on Instagram @thetearoomstreetsville and visit their website https://www.thetearoomstreetsville.ca to read their full history!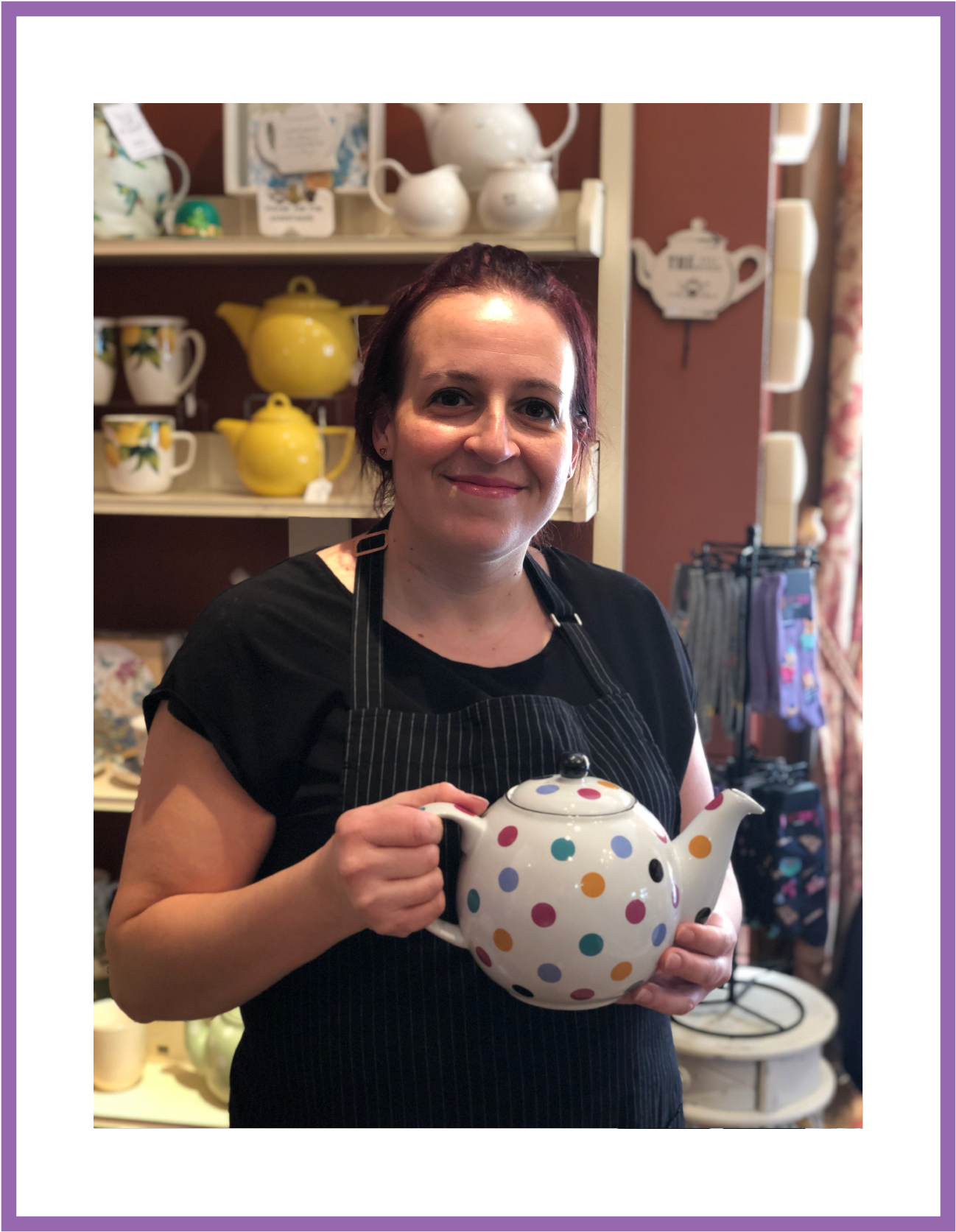 Lorena Suarez-Balkowski
Founder, General Manager & Travel Aficionado – Wander Travel
Travelling is one of the best things to do in life if you are able to do it. An amazing opportunity, that cannot be replicated elsewhere… who doesn't like going away on vacation? As travelling becomes more accessible, we are seeing more and more people experience what the world has to offer. "People are hungry to travel and to see the world" says Lorena Suarez-Balkowski.
Although, planning your travels can be tough due to all the nitty-gritty details that come with it, that include booking your tickets, accommodations and activities; the list can go on forever. This is where Lorena, the Founder and General Manager of Wander Travel can help you! She is a seasoned Travel Agent working 24/7 to take away your travel stress and ensure you have a wonderful time. Leaving you to only worry about what to pack for your vacation.
Founded in 1999, she has been doing this for over 2 decades and is still going just as strong as the day she became a licenced Travel Agent. However, her rise to success was not easy, Lorena had to work hard and continues to work hard to make her business succeed "everywhere you look there is a problem in the world, and I think to get over every single problem that arises in this industry you have to be really strong and I think I am really strong." But because Lorena is passionate about her business and travelling, no matter what hurdle comes across her way she is ready to face it head on. Time waits for no one and Lorena fully understands this.
"My success is my family mainly" she exclaims "I would never change a smile for a cheque, it is important to have an open mind and balance which will lead to right choices." Even though Lorena is as hardworking as the best of them she never forgets the importance of her family. This is something, that people in society today often forget but is one of the aspects that makes her so successful.
If you ever need help finding your next dream destination or just want to talk about the beauty the world has to offer, visit Lorena and Wander Travel at 168 Queen St S or visit their website wandertravel.com! Don't forget to follow them on Instagram @wandertravelinc to be updated on the latest and greatest news on travelling.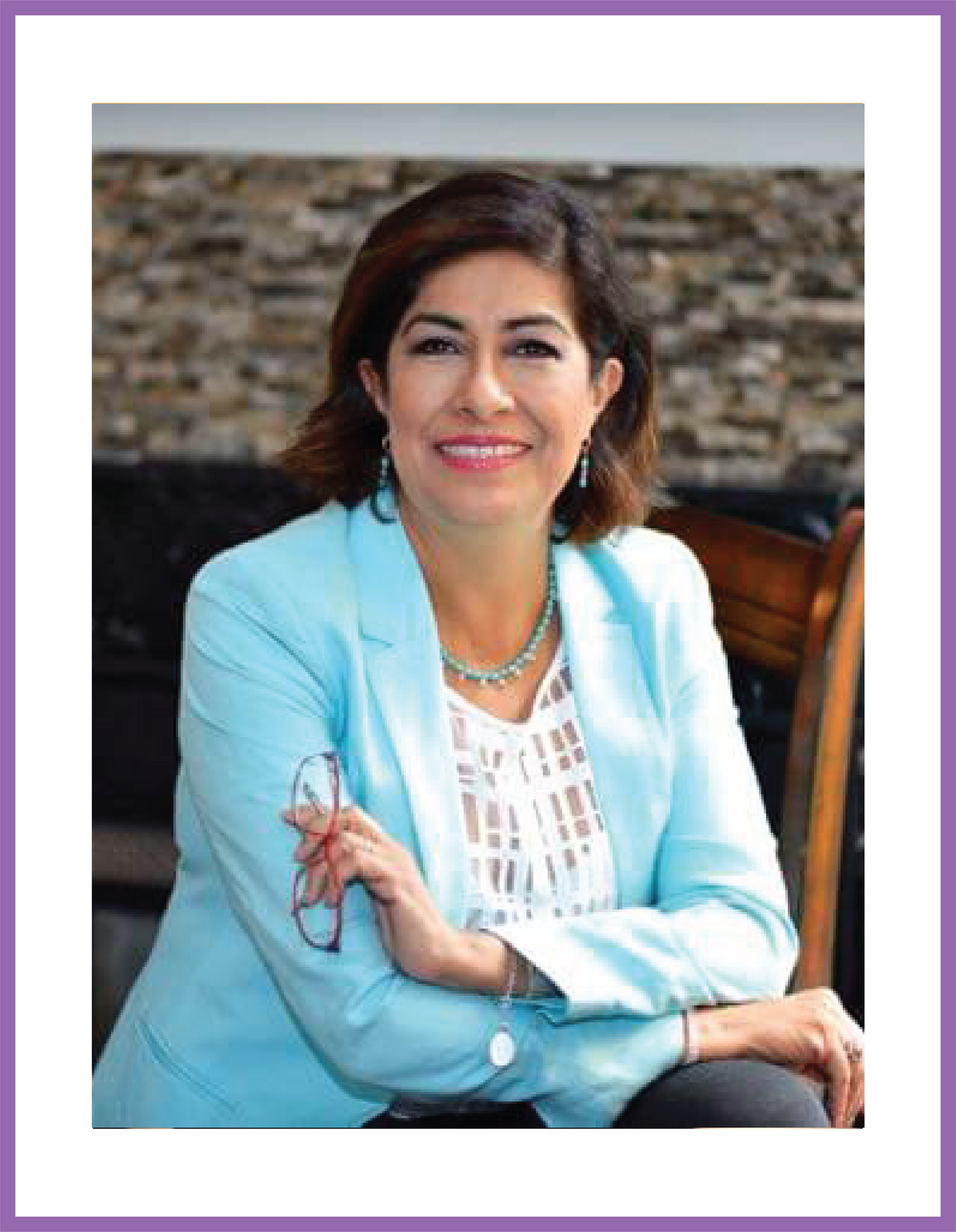 Neha Kaushal
Pharmacist and Entrepreneur – Pharmasave Village Square Streetsville
Leaving behind a stable income for entrepreneurship can be a very daunting task for the majority of society. There are only a certain number of people that are willing to risk it all in pursuit of their dream and passion, Neha Kaushal is one of those people. "My own pharmacy here is new, it is scary but very rewarding if I know a client; I know them as a family and as a unit. It is emotionally touching to me and sometimes I wonder if I could be a good businesswoman, I need to be money smart compared to emotionally smart" Says Neha.Becoming your own boss is not easy it requires long hours, early mornings and working on weekends and Neha fully understands this. Although, if you ask her if she has ever doubted her decision, she will tell you she has zero regrets.
Neha is a Pharmacist first and an entrepreneur second. She is driven by her passion to help others and not focused on the other benefits that may come along with being an entrepreneur. With over 10 years of experience as a full-time Pharmacist with a well-established company, she is someone that has plenty of knowledge. While she was well accomplished and established in her industry, there was always something missing for her that she wasn't quite sure in the beginning. This is when she turned to the next chapter of her life; opening her own pharmacy.
Neha's father and grandfather were both Pharmacists with their own practice, she comes from a lineage of Pharmacists and family that is truly passionate about helping others. It was only a matter of time before Neha followed their footsteps and opened her own practice. "I am very passionate about being a Pharmacist, I think it is a very noble profession if done correctly. I am that devoted that I can do it for free, which is something I am considering after I retire" She exclaims. Though she is new to the aspect of business, it is hard not to see herself become a brilliant entrepreneur with her dedication to her patients.
Special thank you to her husband Badal, for his love and support. As well as Dr Arvind Dhingra, Neha's father that assisted her to achieve her dreams and helped her become the person she is today. None of this would have happened without the help of these two important figures. – Special note from Neha
For all your pharmacy needs or for any health-related questions and concerns make sure you visit Neha ­at Pharmasave Village Square Medical Center at 10 Main St or visit their website at pharmasave.com/mississauga-streetsville! Be sure to follow her on pharmasave_village_square updates and educational material.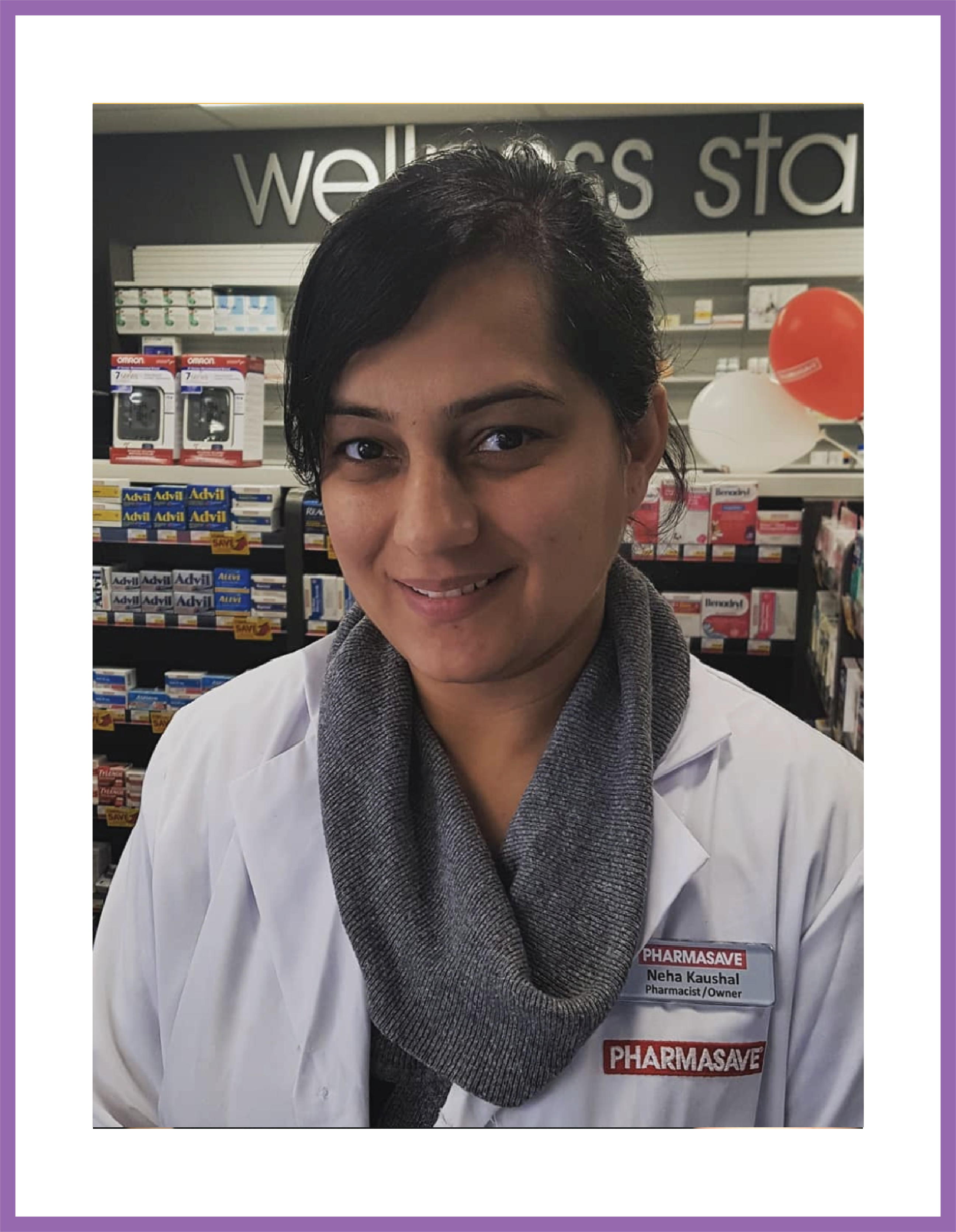 Sanitha Miranda
Lawyer & Streetsville BIA Board Member/ Day + Borg LLP
If you are ever in trouble the first person you should call besides your parents, is your lawyer; a long withstanding confidant since the dawn of time. It is also a highly respected profession considering the rigorous education and training these individuals have taken on. Sanitha Miranda is part of that group that has endured the difficult path to become a Board-Certified Lawyer.
Sanitha of Day + Borg LLP received her law degree from the University of Manchester with her bachelor's coming from the University of Toronto. Sanitha, for the most part, has always been a great student which is evident with the grades that she received during her time at the University of Toronto. However, the route to becoming a lawyer as everyone knows is not an easy one. We can see her success today, but we can only hear stories about the things she had to overcome "I applied to only two law schools in Canada which I wouldn't recommend for anyone to do that. I was really confident and thought to myself 'who wouldn't want to take me' but I didn't get in" says Miranda. "My GPA was high, I graduated top five percent in my class but my LSAT score wasn't good enough; law school here (Canada) is very competitive." She was forced to make a decision, either to take this news negatively and give up her dreams of becoming a lawyer or to fight back and find alternatives to continue the pursuit of her dream. She chose the latter and found herself at the University of Manchester, where she successfully became a lawyer that allowed her to become a well-established lawyer in the industry.
Although, the route to becoming a lawyer is not as linear as Sanitha originally expected, she is glad that this happened. Adversity is part of her story and what made her who she is today as, and it is easy to say that she is comfortable with the uncomfortable. "It was a sense of relief you know 'finally…', and until you have it you are kind of doubting whether it will ever happen, or if you will ever make it. Finally getting to that point and getting that certificate was amazing" Miranda exclaims. Her remarkable perseverance is truly what pushed her to overcome tough obstacles and she is glad that she never gave up her pursuit of the dream.
Sanitha is an expert at multiple facets of the law, make sure to visit her at Day + Borg LLP at 93 Queen St S for all your questions and concerns. Alternatively, come to their website to read more about what Day + Borg has to offer at www.dayborg.com!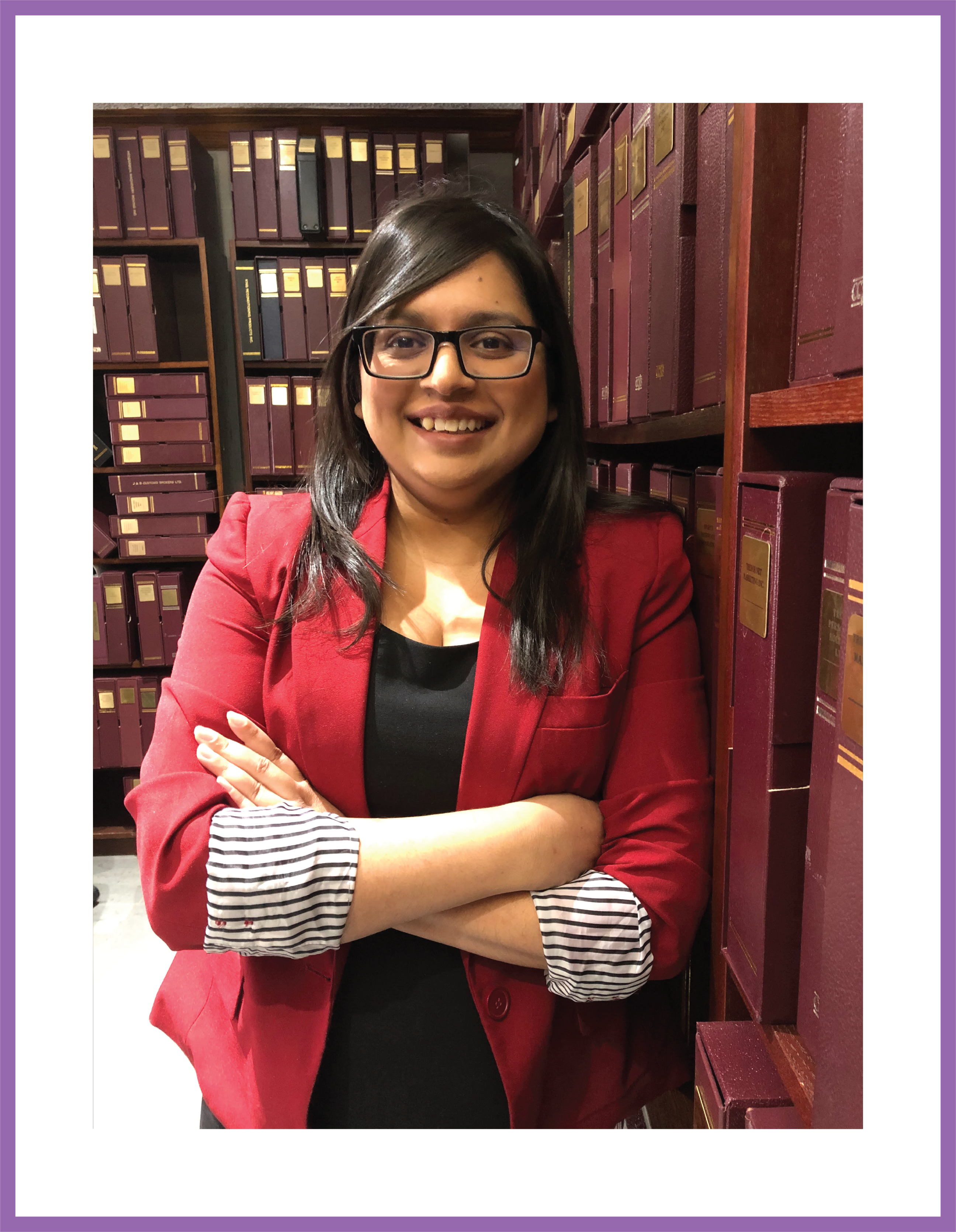 Dr. Lisa Ramsackal
Chiropractor and Registered Acupuncturist / Innova Integrated Wellness Centre
Dr. Lisa Ramsackal is a very successful Chiropractor and Acupuncturist in her field, this is evident through her previous position working for another wellness centre for over a decade honing her craft. While it was an amazing experience there was always something missing that left her wanting more. More than what her previous position could offer that cannot be measured through monetary benefits, she was seeking something bigger than that. This led her to pursue her own practice and open Innova Integrated Wellness Centre focused on a holistic approach to rehabilitation with the team she has built in order to help patients the way she envisions it.
What makes Innova Integrated Wellness Centre and Dr. Lisa so successful is their dedication to their patients. They provide the necessary education and individualized care, that each individual needs to rehabilitate themselves and become better mentally and physically after their experience with Innova. Which is the core focus for Dr. Lisa as to why she decided to open her practice "I was working for another wellness centre and I decided to make something of my own, that I think is more of my kind of style and my vision of care." She says. "It was really not about starting something of my own and it was more about finding a place that I could practice the way I wanted to practice and the team I wanted to work with."
An important lesson that Dr. Lisa can impart to others, that are contemplating making that leap whether it is entrepreneurship or anything in life is that "change is ok, and most of the time it is for the better" says Dr. Lisa. "I have a lot of strong females in my network that I can bounce ideas off of and so I feel that I am connected that way, it's not that I don't have challenges, I do but I don't let being female be a barrier." If there is something you want to attain or achieve, there will always be challenges that come along with it. It will be up to you whether you give up on that dream or overcome these difficulties and strive towards that dream.
Visit Dr. Lisa Ramsackal and Innova Integrated Wellness Centre at 49 Queen Street South, Unit 8 for all your health and wellness needs that will help you move better, feel better and live better. Also, make sure to follow them on Instagram @innova_wellness for constant updates and educational material!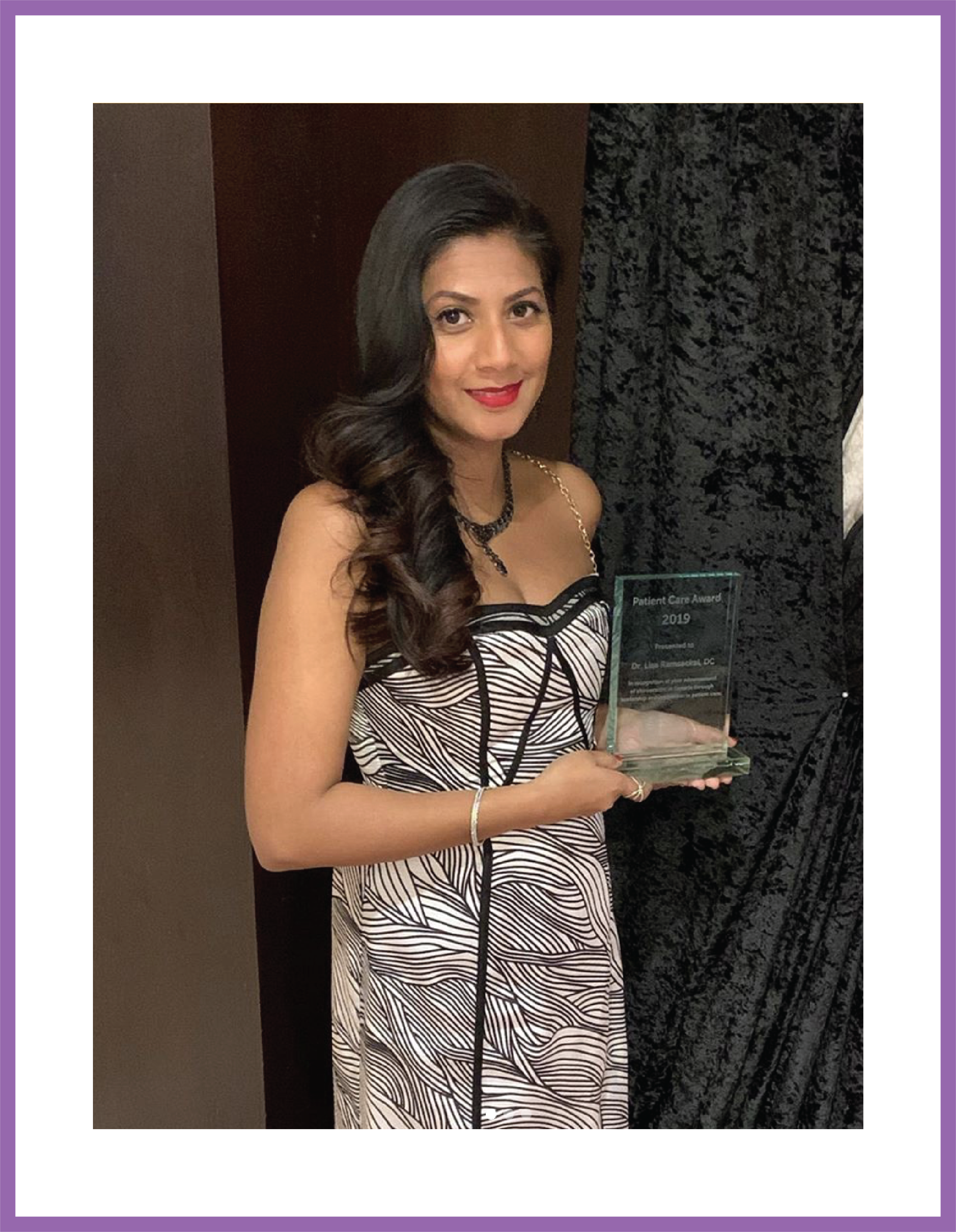 Pauline Garrard
Cannabis Enthusiast & Entrepreneur
In recent times, there has been a surge in the use of medicinal cannabis for its health benefits and as an alternate form from pharmaceutical medicine. For Pauline Garrard, she was suffering from acute arthritis and none of the pain relievers that were recommended to her were working. She had trouble doing day to day activities, moving and even sleeping due to the sheer amount of pain she was in. It was not until she was recommended to use medicinal cannabis as an alternative and as a last resort. At first, she was skeptical just as everyone else was due to the stigma that was connotated with cannabis, but she was in so much pain she was willing to keep an open mind. Little did she at how this would impact her and change her life for the better, forever.
As others started to take notice of how she magically recovered from her acute arthritis people started to wonder what her secret was. To which, Pauline was happy to share that the use of cannabis has helped her recover and go back to becoming a productive member of society "it was a well-kept secret even though it was a Health Canada program" she says. As more and more people came to approach her and ask for her advice, she realized that there was a huge gap that needed to be filled in the use of cannabis. This led to her opening Canna Relief as a passion to help others in need and reduce the stigma around its use. "I started helping people and it turned into a business, I couldn't help people from my home, so I got an office and I learned the whole Health Canada System, worked with licensed producers and courses." Since then, she has helped thousands and thousands of people to successfully use medicinal cannabis for their respective conditions.
"These people need me, and I have to help them, the only way to do this is professionally. For me professionalism was the most important I did not want to do it half-fast, I wanted to do it right. I wanted people to come in and not think it was something 'shady'" Pauline says. This is truly what makes her very successful in her field as she can create a distinction for herself as someone that people can trust, in an industry that is still filled with many critics to this day.
For all your questions and concerns about cannabis make sure to talk to Pauline and her Canna Relief team at 133 Queen St S, they are more than happy to provide you with the necessary information! Make sure you follow them social media@cannarelief420 and visit their website www.cannarelief420.ca to find out more about them.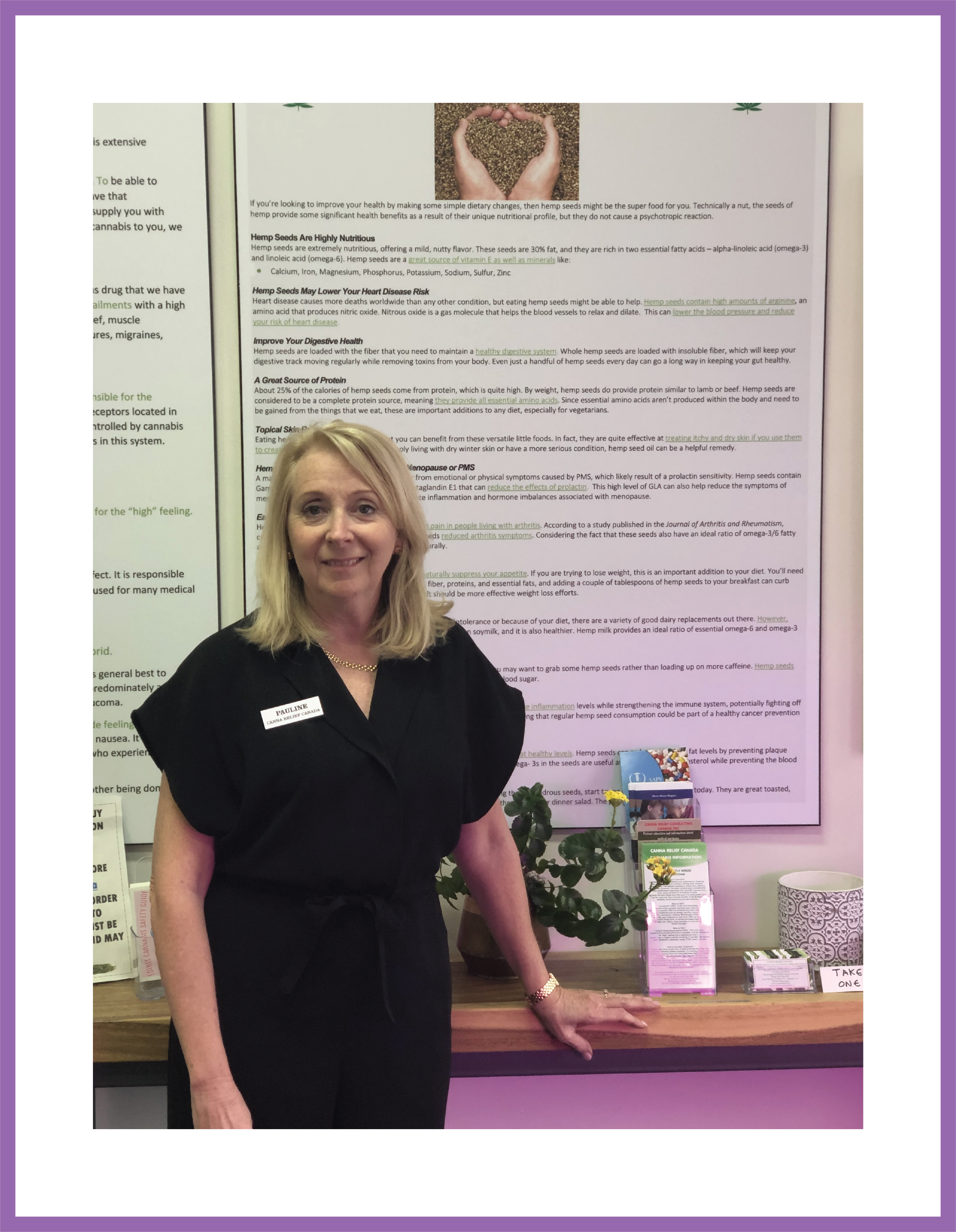 Kate Clipperton
Entrepreneur, Manager & Baker/ Kate's Bakery
A flashback to memory lane, in the year 2008 that Canada's economy was entering a recession which entailed hardship for everyone in the foreseeable future. However, this did not stop Kate from making a huge leap of turning her back as a successful purchaser to pursue her passion for baking and entrepreneurship. There were rumors rumbling in Streetsville that the previous owner of Town Talk Bakery & Fine Pastries was retiring and was looking for a new owner to take over. Without hesitation, Kate jumped on this opportunity and acquired Town Talk Bakery & Fine Pastries as the new owner at the end of 2009!
One of the most important factors for Kate's success is her dedication to learn, she was not a professional baker but someone that loved to bake throughout her life.  When she became the owner of Kate's bakery she still took the time to listen and learn from not only the previous owner but also from previous part-time employees. She did not think she was above anyone and believed you can learn from anyone, regardless of their position. "When they retired, they had somebody part-time that was working for them and I agreed to take that person on which was great she was essentially the one that taught me how to run the business," Kate says. This is truly, what separates a good entrepreneur from an excellent entrepreneur; the ability to listen and keep learning. One of many underlying reasons for her successful tenure, recently celebrating their ten-year anniversary this past February; a huge milestone for Kate and Streetsville!
While becoming an entrepreneur is enticing and even entering an already existing business, Kate was no exception to the rule and was required to put in 14 to 16-hour workdays in the beginning. That is not something everyone is willing to sign up for and caught Kate off guard but is a decision she does not regret even for one second. "You have to love what you do and be passionate about it. You are not in it to get rich, that cannot be the goal; if it happens it happens" says Kate. People only get to see the outcome and the glamor, but people don't get to see the hours and perseverance that was necessary to get to where she is today.
Make sure to visit Kate at Kate's bakery at 206C Queen St S and try out their amazing tasting pastries and tuna sandwich that will leave you wanting seconds. Also, don't forget to follow them on Facebook @KatesTownTalk and visit their website www.katestowntalk.ca for more information!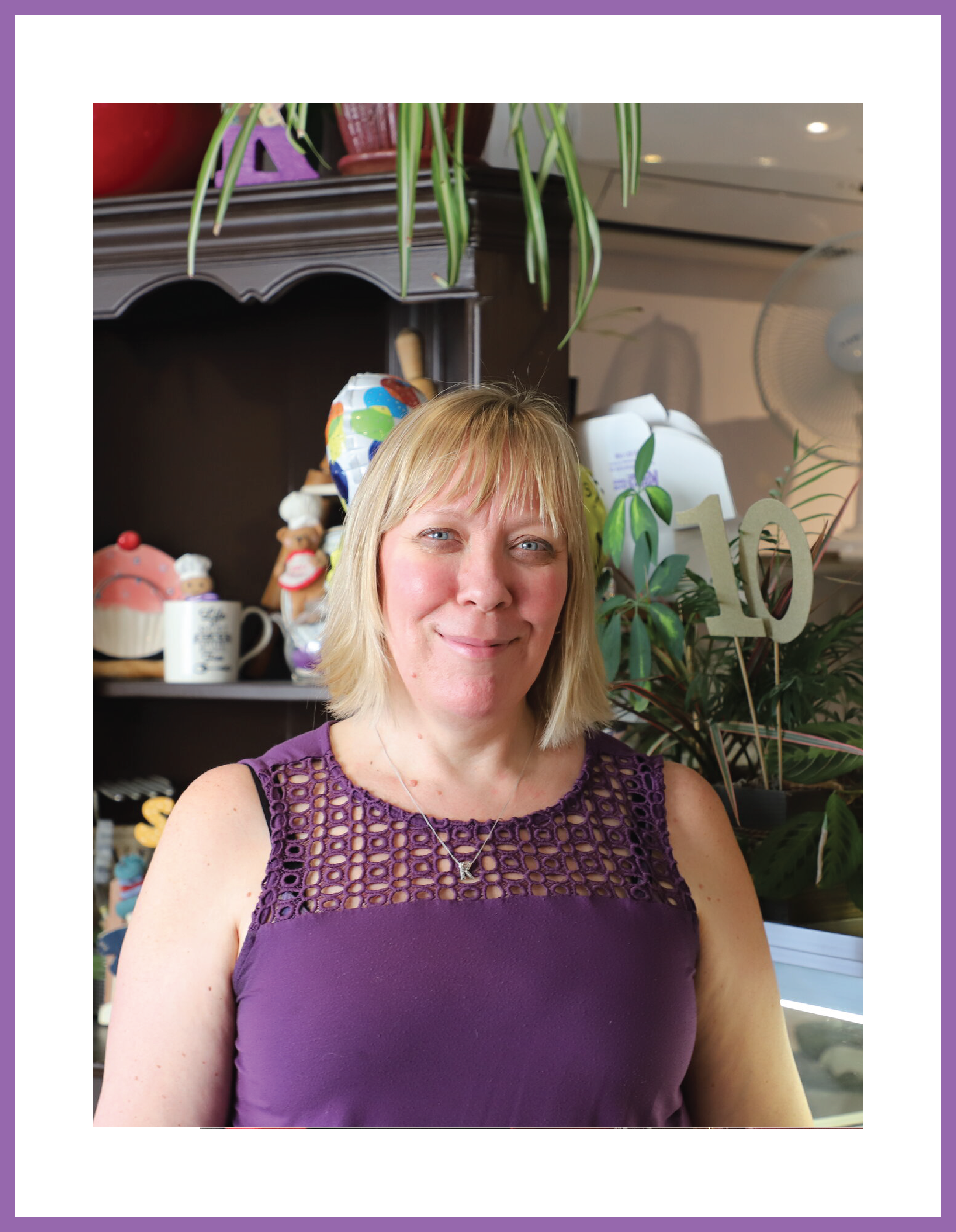 Cynthia Ostos
Real Estate Broker & Team Leader/ Cynthia Ostos Real Estate
Real estate agents can sometimes be compared to car salesmen as people often mistrust what they say, and people often believe they are being upsold. However, Cynthia Ostos believes that real estate agents can be trusted and one of the main qualities that make her successful. In addition to this, she believes in giving her clients the best possible service which is actually one of the main reasons for starting her business; Cynthia Ostos Real Estate.
But before this, let us backtrack for a second and find out more about how Cynthia became her own boss at Cynthia Ostos Real Estate or let alone a Real Estate Agent. We have to trace back to almost 10 years ago when she left her first career working with the Canadian Border Services Association (CBSA) to become a real estate agent. During her tenure at CBSA, she obtained her real estate license as a means to help out some of her friends and families with their properties and keep the commission in-house. Since the moment she sold her first property, she realized that this is something she is passionate about, that she has a real talent for. From working at CBSA and many years as a Real Estate Agent, she has always prioritized serving others before herself.
While Cynthia's passion for real estate is apparent, to give up her previous career and ultimately start her own business this is not the sole reason. "I know I couldn't give the client the best service if it's just one person. I won't be able to provide them with the best experience" says Cynthia. She believes in creating winning situations not just for herself but for her team and every single one of her clients! She believes in trying to change the negative perception that real estate agents have accumulated over the years and she is willing to do it, one person, at a time. Her goal is to remove the stigma and start anew, which starts with an honest approach to real estate "there are really good realtors out there and they operate honestly" she exclaims. The combination of her passion and the countless number of hours she puts in day-in and day-out, is truly what makes her an inspiration to many.
 For all your real estate needs, questions or concerns stop by 100 Queen St S #203 and meet Cynthia and her team! Also, make sure to follow them on Instagram @cynthiaostosteam and visit their website cynthiaostos.com, for constant new home postings!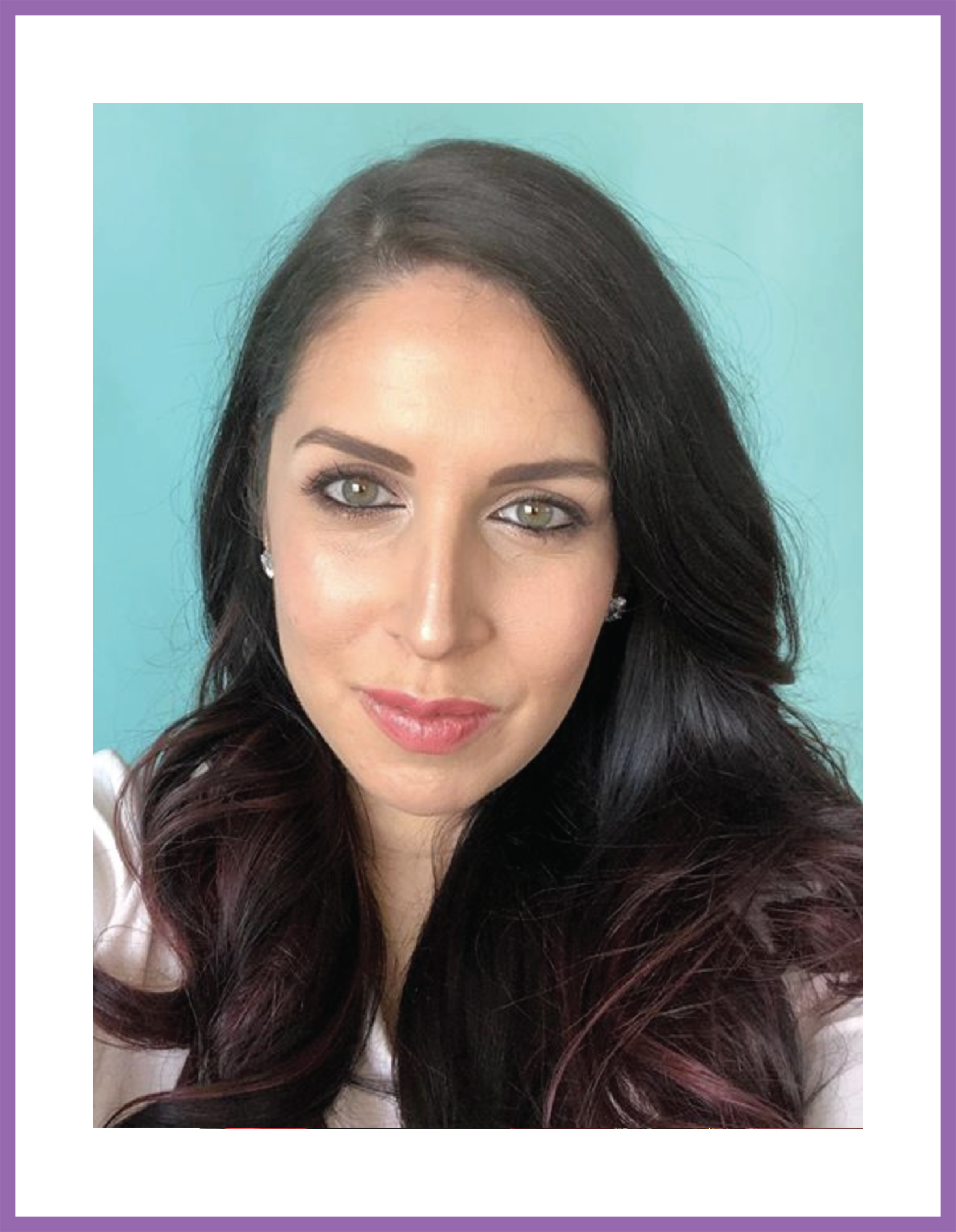 Gloria Lipp-Stamp
Owner & Operator / Joanne Lipp European Skin Care
Imagine being successful in business for 10 years… amazing right? Now imagine what it would like 50 years from now… if this was hard do not worry just take a look at Joanne Lipp European Skin Care & Electrolysis! A family-owned business that started by Joanne Lipp in 1962, which has been gracefully passed down to her daughter and now owner Gloria Lipp-Stamp.
Conducting business from Joanne Lipp European Skin Care & Electrolysis inception to today is completely different. "Becoming a dominant player in the spa business was a matter of crafting the trade. Education was and still is a big part of providing exceptional service as well as in the '80s educating the community on Spa going was important" Gloria says. With the amount of change between the decades, she gives importance to constantly learning the new standards, technology, and processes that are required from an ever-changing industry. This truly shows her dedication to what she does and her continued hunger to strive for excellence to provide only the best to her team and clients. An art that is often lost when a business becomes self-sustaining but not for Gloria.
One of the core fundamentals Gloria believes in as a sort of cheat code to a successful business is the ability to create connections. If you have the greatest product or service but no one knows about it then it provides no value to people. But if you have a great product or service combined with great connections, you found the sweet spot. "At the beginning of my journey, networking was of the utmost importance as there were very few spas. I needed to educate the community on what we do. Festivals, speaking engagements, and fashion shows all became an important part of public relations." She says. "It didn't occur to me that I was prohibited from success because I was a woman. I was taught, just as my Mother was taught, that we could do anything, and succeed anywhere. We were taught that we had choices." Gloria did not have any external factors that could prevent her from succeeding but herself. She understood, that nothing could get in her way as long as she put her full effort and time into the business. She did not have limiting beliefs, that could potentially hinder her from realizing the business's potential; her focus and belief in what she and her mother built are truly amazing.
If you ever need skincare products or require spa services for both men and women look no further than Joanne Lipp European Skin Care & Electrolysis at 11 Main Street S. Also make sure to visit their website www.europeanskincare.com to find out about all the products and services in full detail!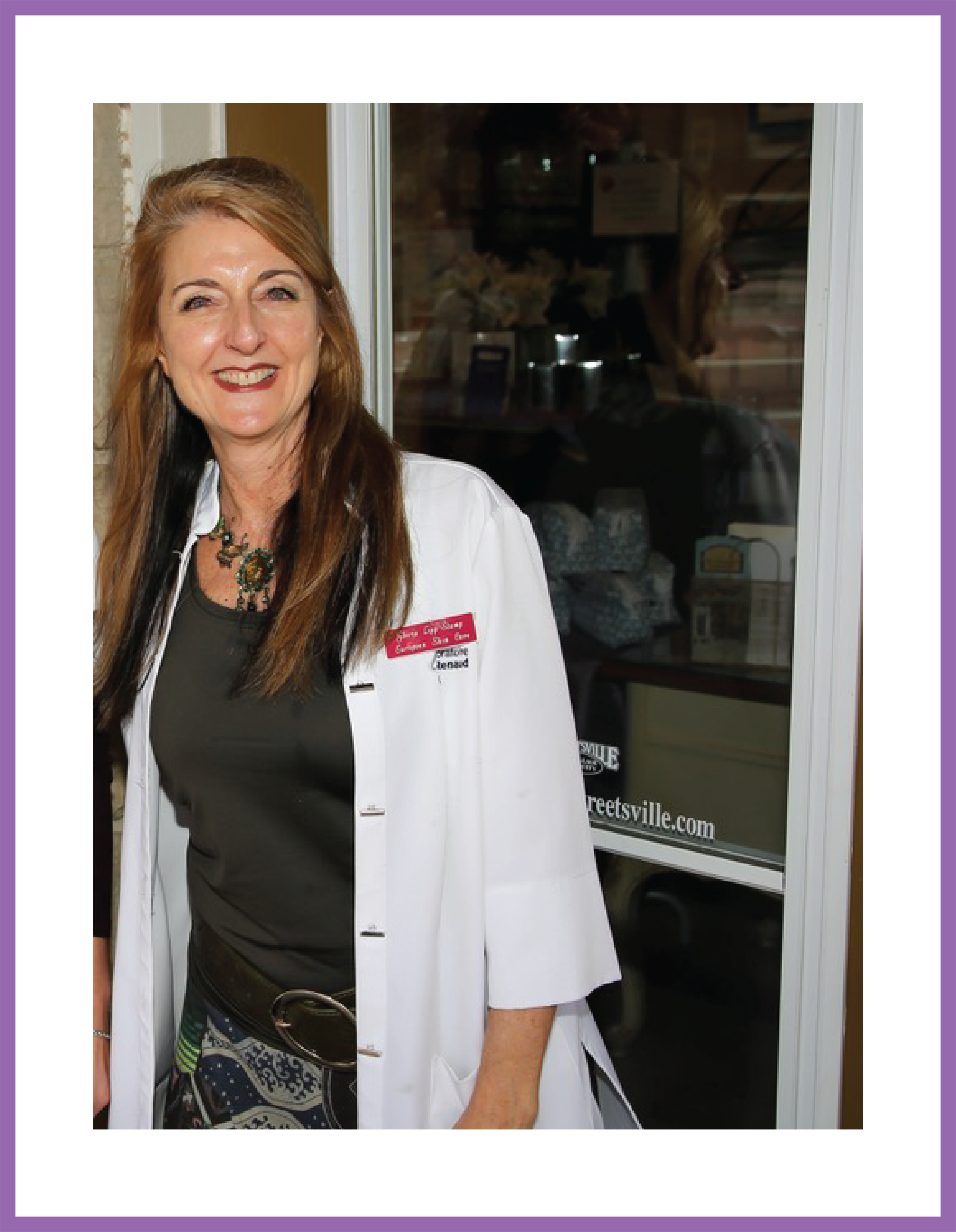 ---