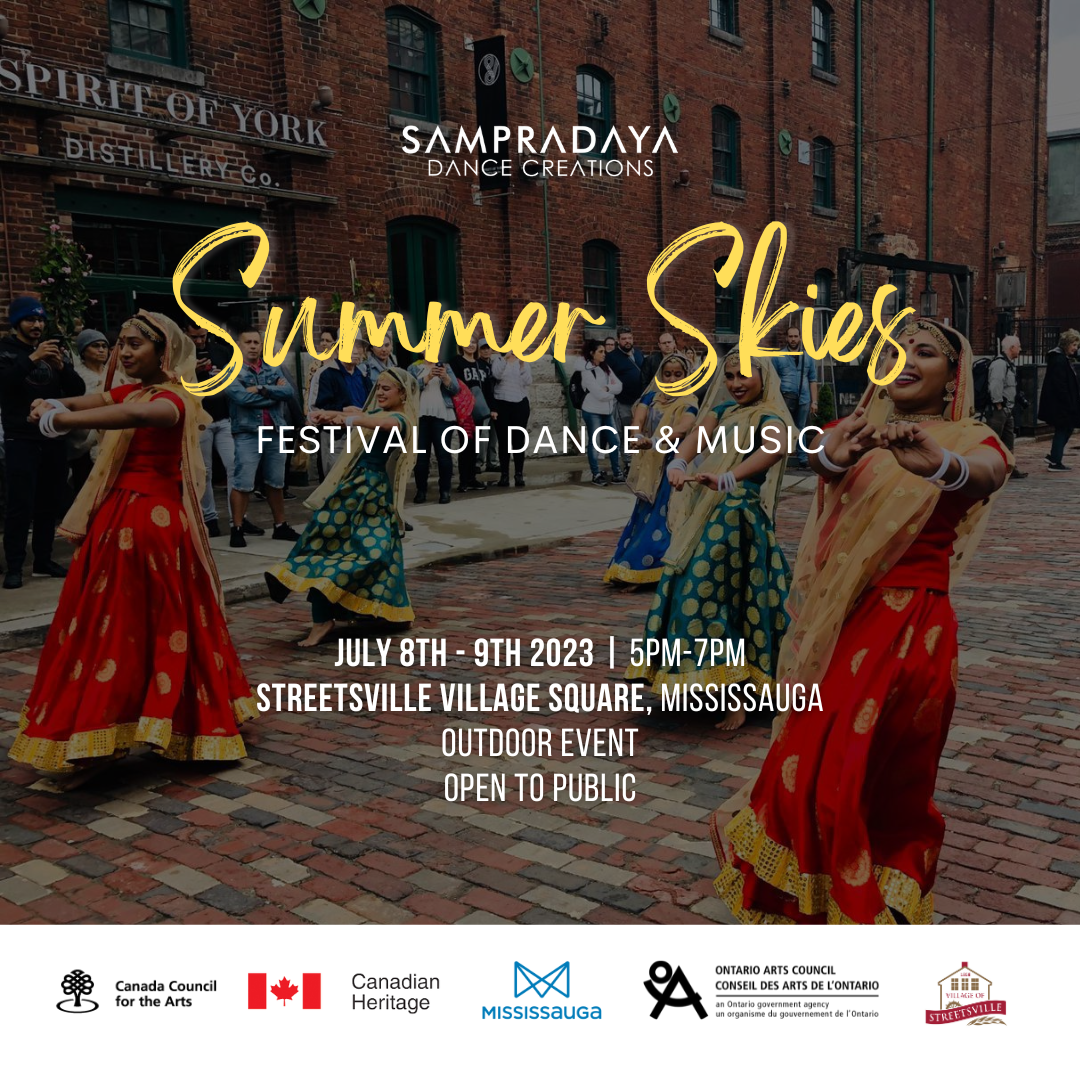 Summer Skies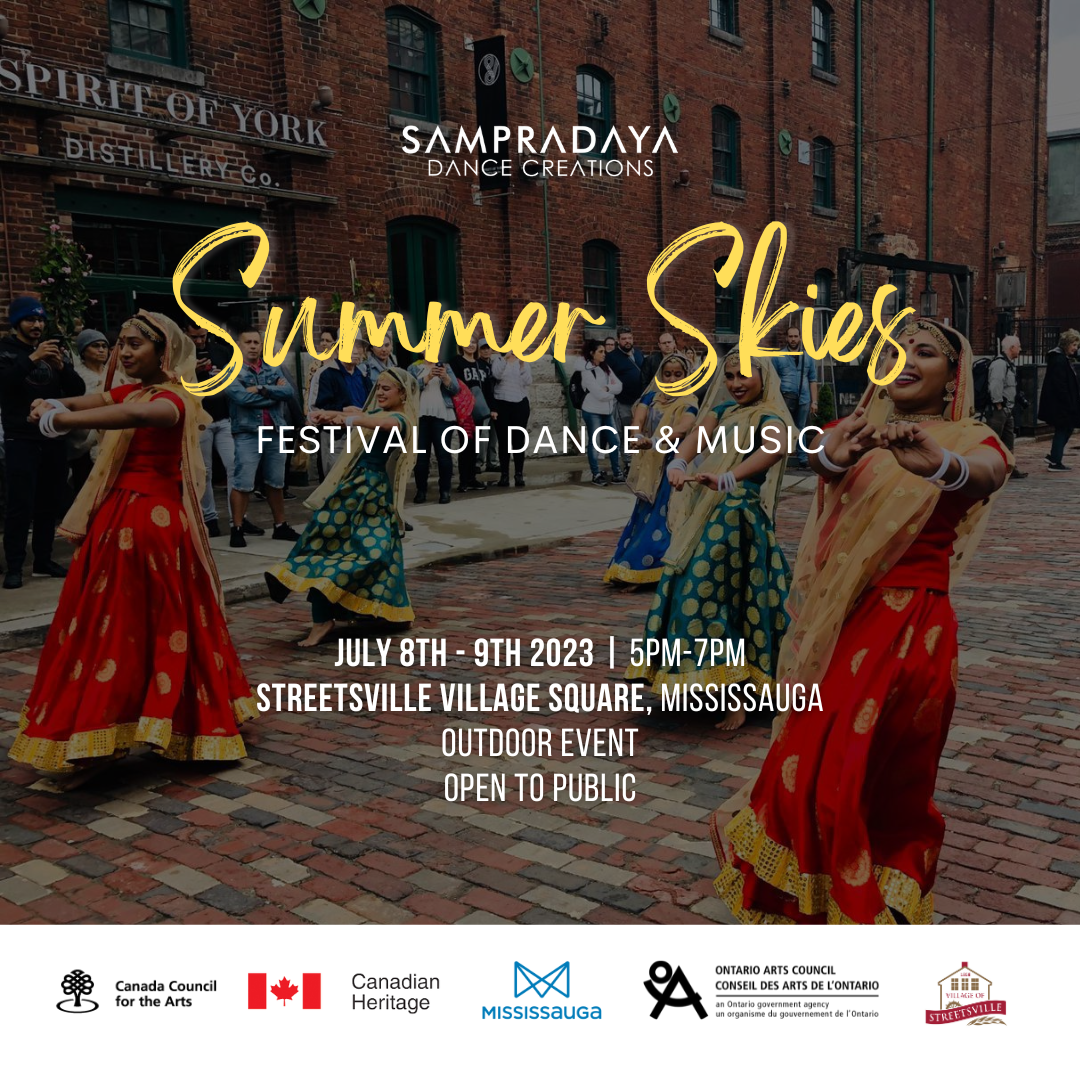 The Streetsville BIA and Sampradaya Dance Creations present Summer Skies.
SAMPRADAYA Dance Creations is an award winning Canadian professional dance company specializing in the creation and production of classical and contemporary dance works rooted in the Indian Classical dance form of bharatanatyam. The Academy maintains a strong presence in the Canadian dance scene touring nationally as well as internationally to India, the United States, Indonesia and Ireland.
See stunning solo and ensemble works at this free, outdoor dance festival. Performances will take place in the Village Square (Queen St. S. and Main St.) July 8th and 9th from 5pm – 7pm.