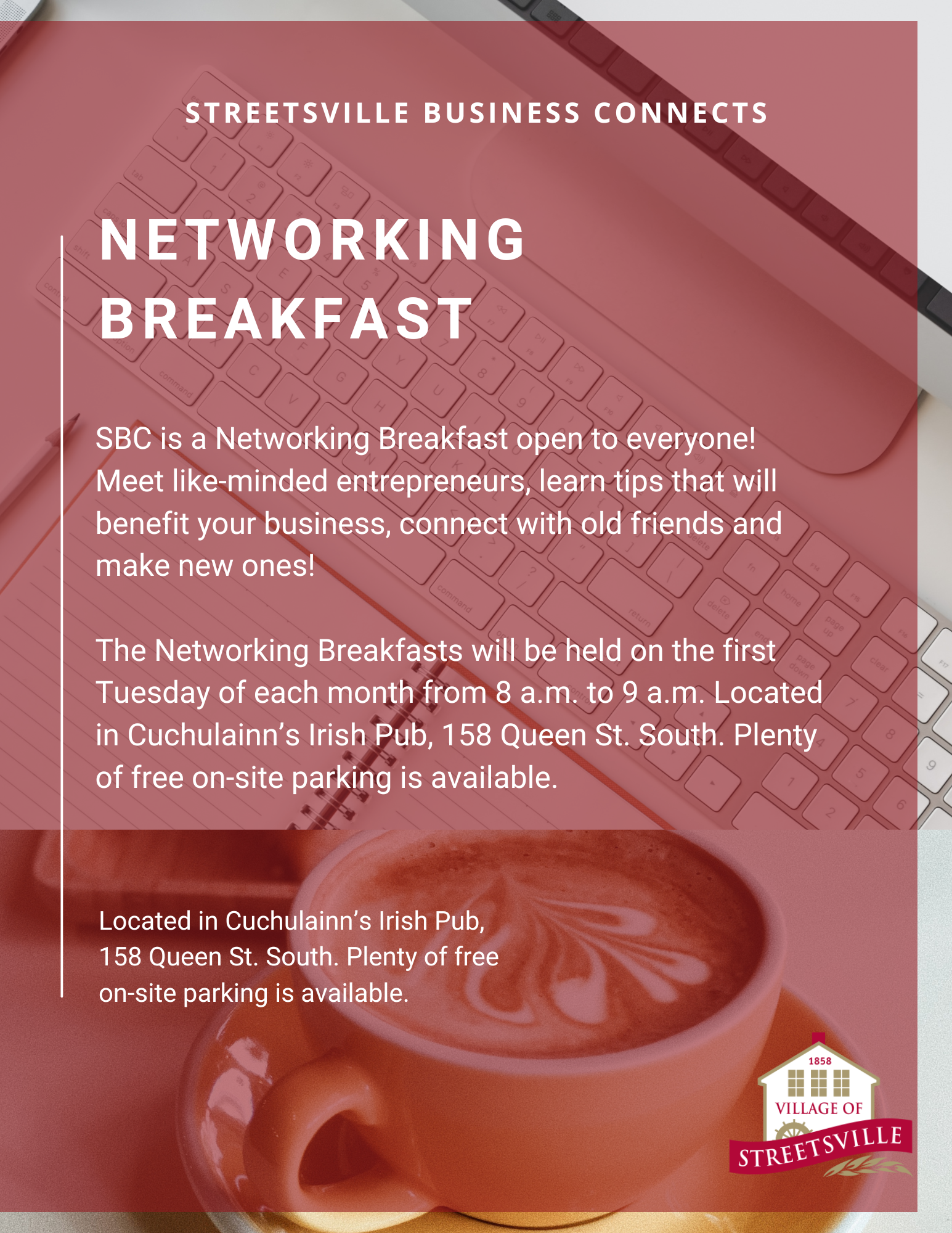 Streetsville Business Connects: May Networking Breakfast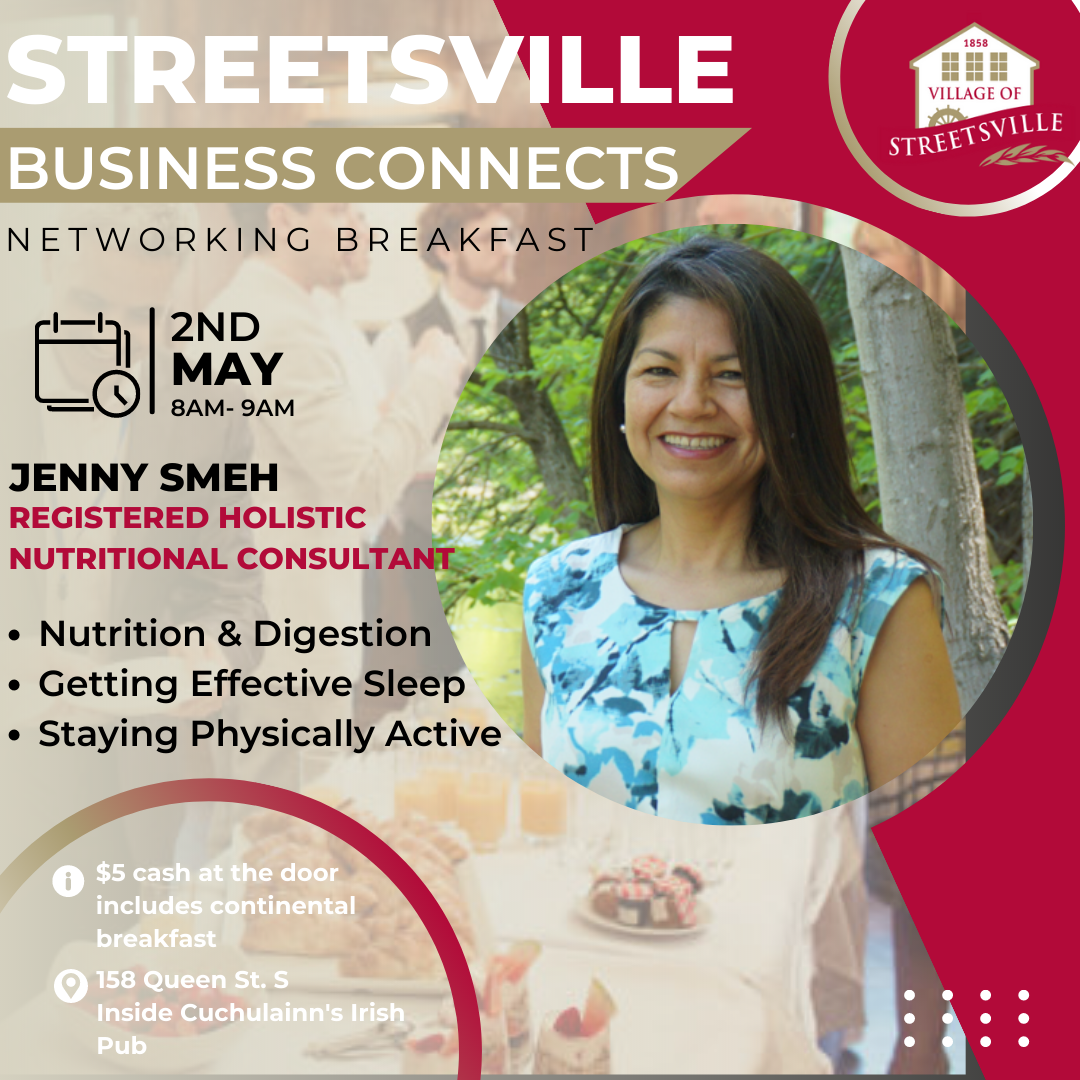 SBC is a Networking Breakfast open to everyone! Meet like-minded entrepreneurs, learn tips that will benefit your business, connect with old friends and make new ones!
The Networking Breakfasts will be held on the first Tuesday of each month from 8 a.m. to 9 a.m. Located in Cuchulainn's Irish Pub, 158 Queen St. South. Plenty of free on-site parking is available. $5 will be charged at the door.
Jenny Smeh, RHN and Certified Holistic Nutritional Consultant from Urban Escape

Jenny Smeh is a Registered Holistic Nutritionist working with clients that are looking for natural solutions to current health issues and/or healthier lifestyle changes.  This includes both adults and children with special needs, depression, anxiety, obesity, diabetes, etc.
Speaking on Functional Nutrition and its principals:
Nutrition and digestion
Staying physically active
Getting effective sleep
The next Networking Breakfast will be held on:
June 6, 2023