Fit + Flow – Outdoor Fitness Class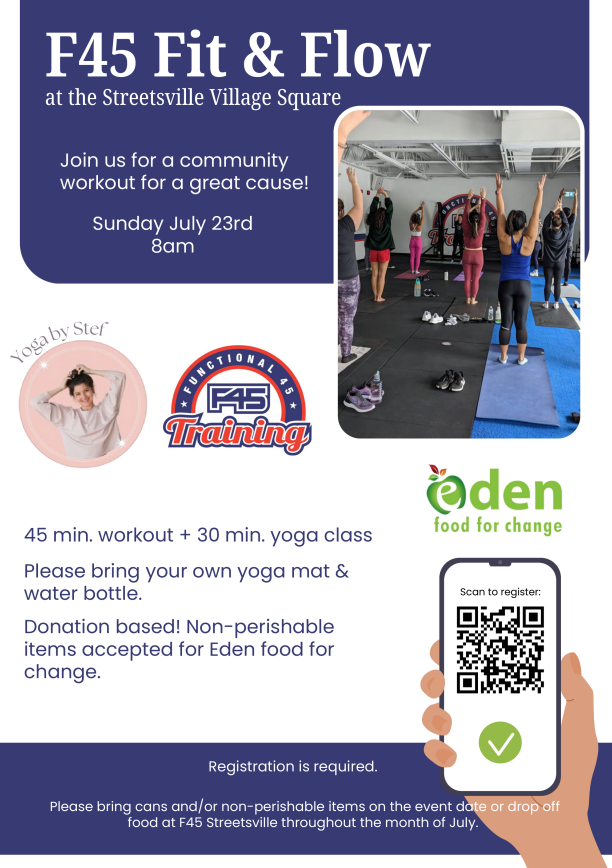 Join F45 Streetsville and Yoga by Steff for a morning of fitness. Feel your best with an F45 workout led by Alex and Kevin. Followed by a Yoga session led by Steff to help you stretch your muscles and find your balance. 💪🧘
This event will support Eden Food for Change. Please bring a donation for the food bank and help to feed hungry families in Mississauga.
🥫Canned food and non-perishable items can be dropped off at F45 Streetsville for the month of July and
on the event day!
Registration for this event is required. Click here to register.
Don't forget to bring a mat and water.
This class is open to everyone, you don't need to be an F45 member.
Fit + Flow class will take place at the Streetsville Village square Sunday July 23rd at 8am.
Get ready to sweat Streetsville!