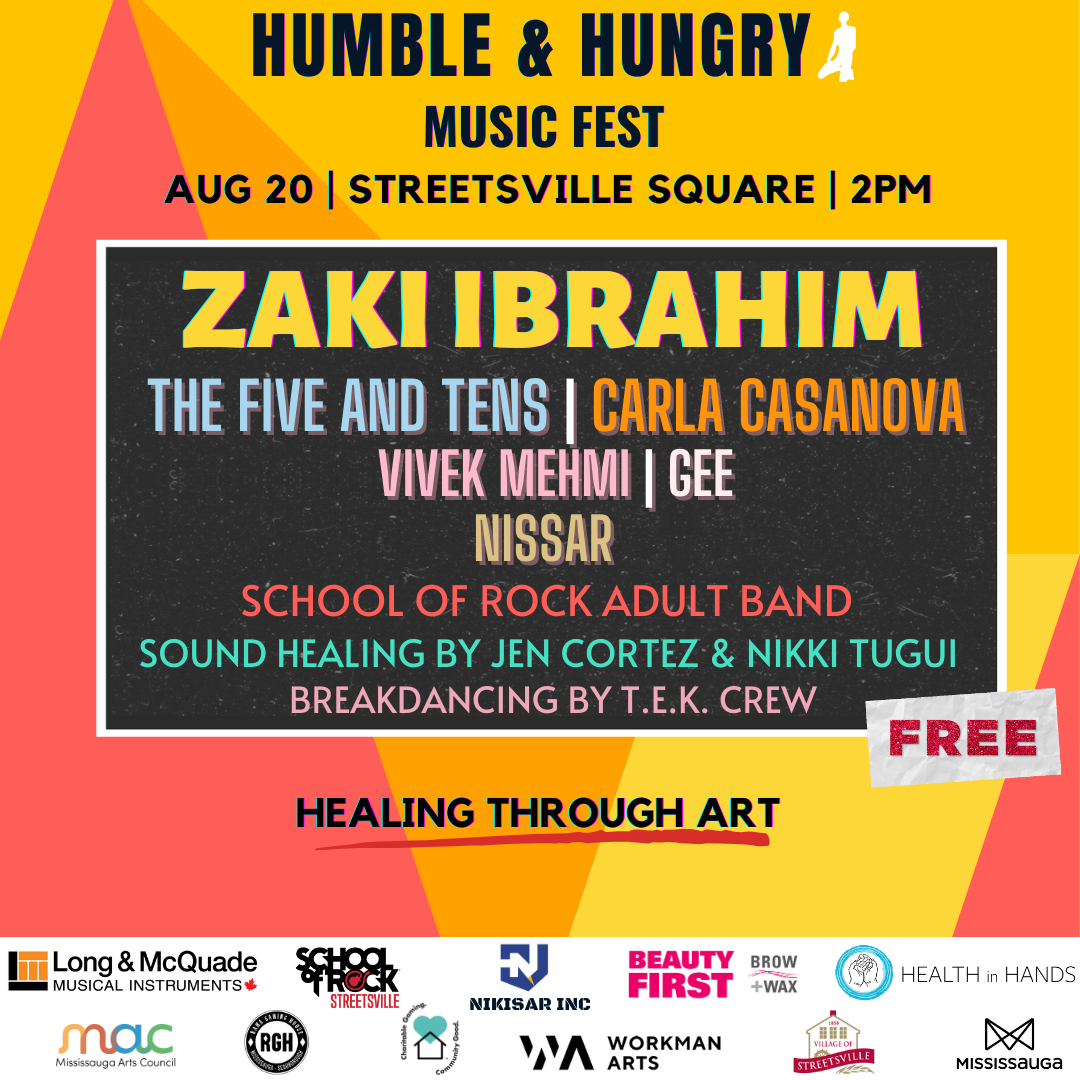 Humble & Hungry Music Festival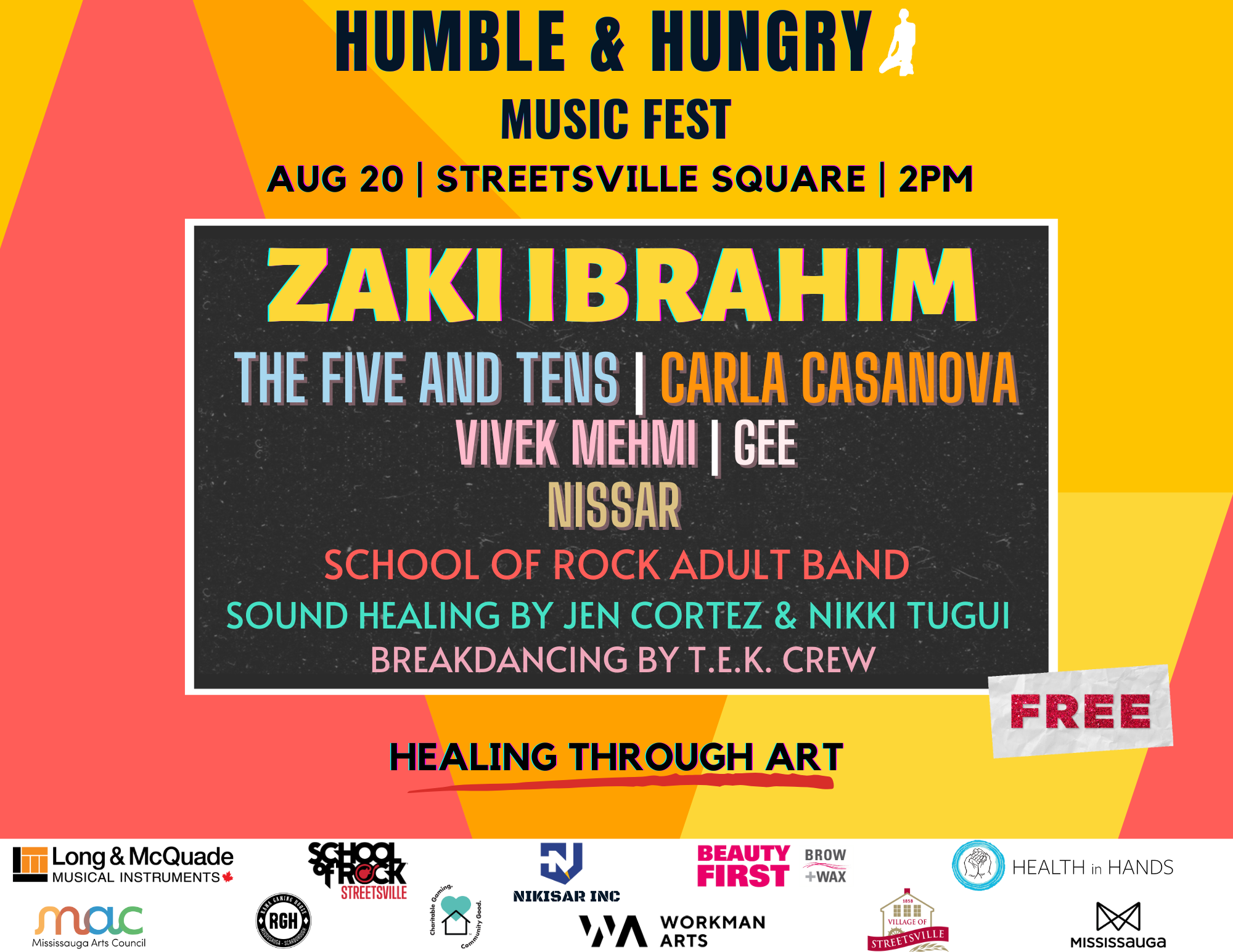 Enjoy an electric lineup of music artists plus sound healers to raise awareness for mental health and wellness.
Beginning at 2pm in the Square see the following acts:
Zaki Ibrahim (Headliner)
The Five and Tens
Carla Casanova
Vivek Mehemi
Gee
Nissar
School of Rock Adult Band
Sound Healing by Jen Cortez & Nikki Tugui
Breakdancing by T.E.K. Crew
MCing the event will be Dante Waechter
To learn more about the artists and this event click
here. 
Humble & Hungry is an events organization that provides opportunities for artists to
showcase their talents and develop their skills. They pride themselves on facilitating uplifting
experiences at their events that echo positively in the community.
After a difficult few years, it is clear that the community needs healing. They realize the
immediate need for inclusivity in all its forms and welcoming programming. As well as the
importance of increasing wellness and mental health awareness. In any given year,
1 in 5 Canadians experience some form of mental illness. By the time Canadians reach 40,
1 in 2 had or have a mental illness.
With their platform, not only do they want to deliver engaging and quality entertainment, but they
also want to do their part to help the community. Humble & Hungry is passionate about
featuring opportunities to heal through music and art while celebrating the diversity and
talents from people of all walks of life. Uniting different cultures and genres of music
together.
Humble & Hungry Music Fest is thrilled to be partnering with The City of Mississauga, The Mississauga Arts
Council, Streetsville BIA, and Workman Arts to bring the very first, Humble & Hungry Music
Fest taking place on August 20th, 2023 at the Streetsville Village Square in Mississauga.
We invite you to take part and celebrate music and art for your mind and soul!