Butter Tarts & More Market!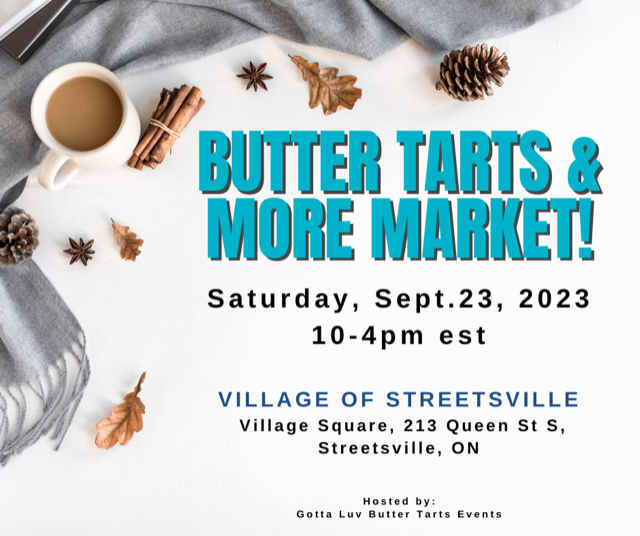 Butter Tarts are taking over the Village Square. Join us for the sweetest market of the year. Butter Tarts and More will feature over 25 vendors selling butter tarts and other treats as well as artisans with unique hand crafted pieces.
Come out for the tarts stay for the music. Enjoy live performances from local musicians.
This is a free community event.
Hosted by Gotta Luv Butter Tarts. Check out their Facebook page to see the vendors!
Located in the Streetsville Village Square at the corner of Queen St. S and Main St. Mississauga. This delicious event will take place from 10 a.m. to 4 p.m.