Streetsville Business Connects: October Networking Breakfast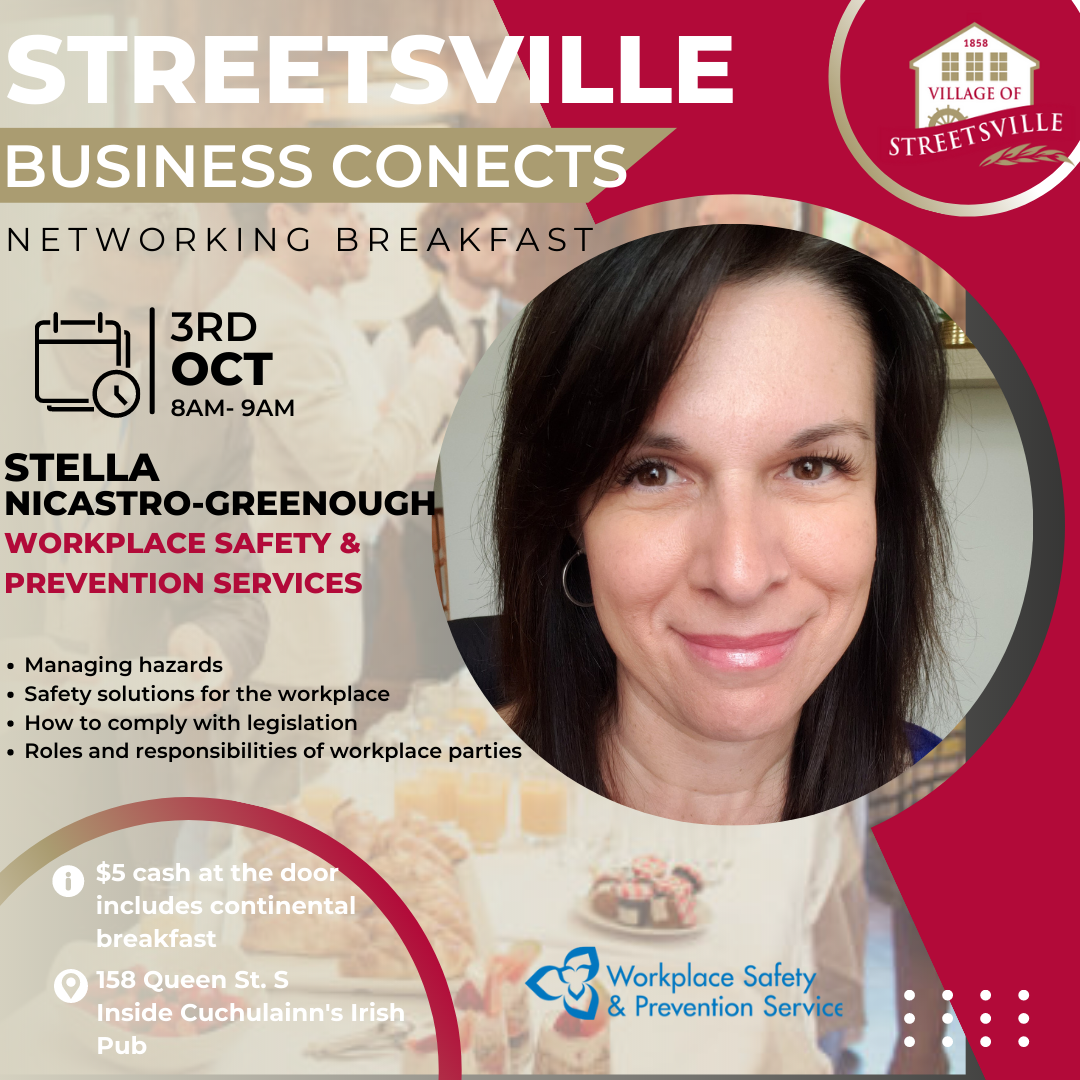 SBC is a Networking Breakfast open to everyone! Meet like-minded entrepreneurs, learn tips that will benefit your business, connect with old friends and make new ones!
The Networking Breakfasts will be held on the first Tuesday of each month from 8 a.m. to 9 a.m. Located in Cuchulainn's Irish Pub, 158 Queen St. South. Plenty of free on-site parking is available. $5 will be charged at the door.
Stella Nicastro-Greenough, Workplace Safety & Prevention Services
Topic: Road May to Simple Safety Solutions
Learn about simple safety solutions for the workplace, to ensure that everyone returns home safe at the end of the day.  We will provide an overview of resources to help you understand the roles and responsibilities of workplace parties, how to stay in compliance with legislation, how to manage hazards, and where to go for free resources that will help you in your health and safety journey.
The next Networking Breakfast will be held:
November 7, 2023